Multiple Teeth Implants – Prosper, TX
Learn How You Can Restore Your Smile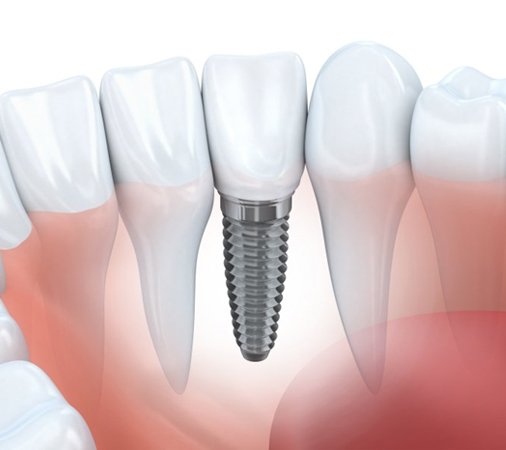 If you're thinking about replacing your missing teeth, you'll quickly learn that most replacement options only address the visible portion of teeth in your smile, which is the crown. In contrast, dental implants work to replace the entire root structure, an essential part of restoring your teeth to their fullest functionality. Before you decide on which restorative solution is right for you, we encourage you to schedule a consultation with the dentists at Texas Dental Surgery first. With their help, you can make the most informed decision possible for your future tooth replacement!
How Traditional Solutions Combine with Dental Implants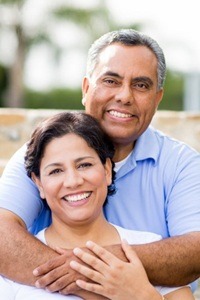 In the past, you had the option to choose between three forms of tooth replacement, whether you needed to restore a single tooth or all the teeth in your jaw. These included dental bridges, partial dentures, and full dentures. The good news is all of these solutions can be combined with dental implants to restore teeth in a more effective way.
Dental bridges are designed to replace one to three missing teeth at a time. Typically, you would need to modify existing teeth so they could have a stable solution. However, bridges can be customized to fit on top of dental implants, ensuring a reliable foundation.
The same is true for both partial and full dentures, both of which are designed to replace teeth that may be missing on opposing sides of the mouth or all the teeth in a given arch. Keeping them in place does not require denture adhesive or metal hooks when you use dental implants. Instead, four to six implants are placed throughout the mouth, giving the restoration a suitable foundation.
How Do Dental Implants Work?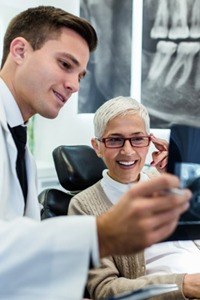 At our office, we specialize in the practice of dental implant placement. The process starts with a consultation to discuss your specific needs. After creating the best treatment plan for you, we'll schedule you for surgery and inform you of the process in greater detail. Keep in mind that dental implants take between four to six months to heal after they've been placed. This is then followed up with an abutment, which gives the restoration ample foundation in the long-term. After your gum tissue has properly healed around the abutment, you'll receive your permanent crown, bridge or denture.
Ready to get started restoring your smile to the fullest? Contact the dentists at Texas Dental Surgery today to set up your next consultation!