Advanced Surgical Services & Technology
•

Prosper, TX
State-of-the-Art Care
For Prosper & Beyond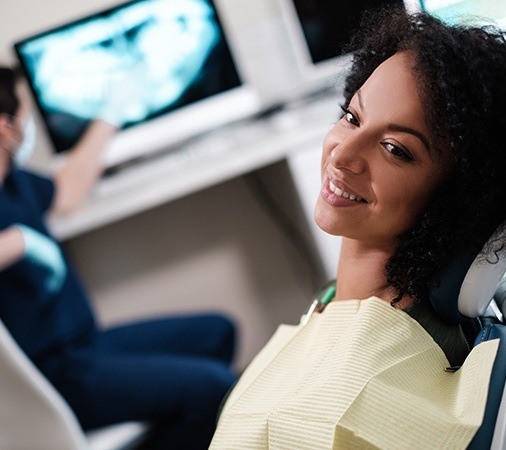 Dr. Walker and Dr. Houari take great pride in the quality of care they provide, and because of this, they makes sure to only use the latest technology and techniques. With the instruments and methods detailed below, they're able to perform procedures faster and with more precision while also keeping a patient more comfortable. Basically, it's the best of everything, and that's exactly what you'll experience whenever you come to Texas Dental Surgery.
Why Choose Texas Dental Surgery?
Sedation Dentistry Makes Every Procedure Comfortable
CBCT Scanner Ensures a Successful Treatment Every Time
EXPAREL: Effective Pain-Management without Opioids
CBCT Scanner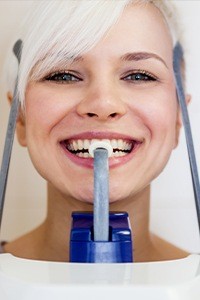 In order to perform the complex procedures we provide here at Texas Dental Surgery, we need to come up with extremely precise treatment plans. Our CBCT Scanner makes this step easy. With it, we can create a fully 3D X-ray model of a patient's teeth, mouth, jaws, and surrounding oral structures in exhaustive detail. This allows us to personalize our approach down to the finest detail to ensure a successful treatment as well as an easy recovery.
Soft Tissue Laser Dentistry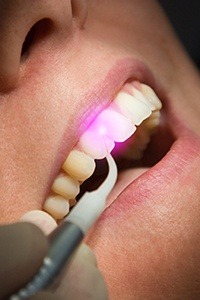 Laser dentistry may sound like science fiction, but it's an everyday reality here at Texas Dental Surgery. With this one tool, we can eliminate bacteria from deep below the gum line, provide fast and painless cosmetic gum lifts, and even perform frenectomies to fix tongue and lip-ties. The instrument emits almost no heat, sound, or vibration, meaning patients are easily able to stay relaxed no matter the procedure.
Local Anesthetic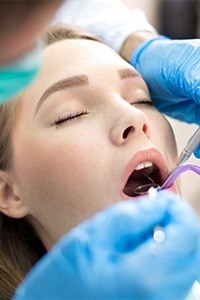 Our entire team deeply believes that you should never have to experience pain while undergoing much needed dental care, and in addition to our doctor's skilled hands, our use of local anesthetic ensures this is a reality for every patient. Our approach is to use just enough anesthetic so a patient doesn't feel anything while in the chair and also doesn't have to deal with hours of inconvenient numbness afterward. We even use topical anesthetics so patients can't feel the initial injection, getting rid of that much disliked "pinch" before treatment.
Nitrous Oxide Dental Sedation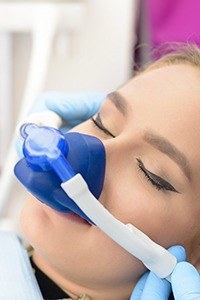 Nitrous oxide, also known as laughing gas, is one of the simplest and most effective methods we have for helping patients overcome anxiety. Mixed with oxygen, the gas is inhaled through a small nasal mask to help someone feel light, warm, and calm from head to toe. The mask stays on for the entire procedure, and once it comes off, the patient will feel completely normal within a few minutes and be able to return to their normal routine.
IV Sedation Dentistry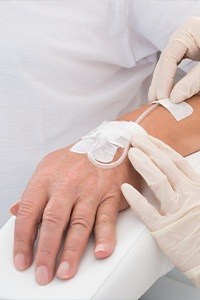 For patients who experience severe dental-related phobia, or those in need of an extensive procedure, we would highly recommend IV sedation. The sedative is administered directly into the bloodstream via a small injection in the hand or arm, and a patient will almost immediately become deeply relaxed both mentally and physically. This approach is also helpful for patients who have a sensitive gag reflex, are unable to sit for an entire appointment, or want multiple procedures completed in a single appointment to save time.
EXPAREL® Non-Opioid Pain Management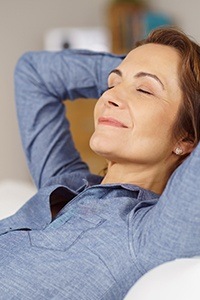 We often prescribe patients pain medication while they are recovering from a procedure, and our specialty dental office is very cognizant of the ongoing opioid crisis in America. That's why we primarily use EXPAREL, a non-opioid based drug that is able to provide all the benefits of pain relief without the chemically addicting qualities associated with many other medications. With it, we can help a patient recover as well as help fight a problem that affects more and more families each and every year.
Sleep Apnea Surgery
Do you find yourself snoring so loudly that you actually wake yourself up? Have you gasped for air or woken up choking, making it impossible to get a good night's sleep? Sleep apnea affects millions of Americans every day. Even worse, many patients don't even realize they have sleep apnea as it often goes undiagnosed. Texas Dental Surgery offers solutions that alleviate even the most serious sleep apnea cases, so don't hesitate to contact us about your concerns.