Meet Our Prosper Specialty Dental Office Team
All in all, our specialty dental office team has one simple goal in mind for each of our patients: to make their time at Texas Dental Surgery EASY. Finding a convenient appointment time will be simple, they'll ensure you're always comfortable in the treatment chair, and even paying for your care will be completely painless thanks to their insurance and financing acumen. If you ever have a question, they'll be more than able to answer it as well. To start getting to know our wonderful team, you can learn more below!
Sharyn - Lead Surgical RDA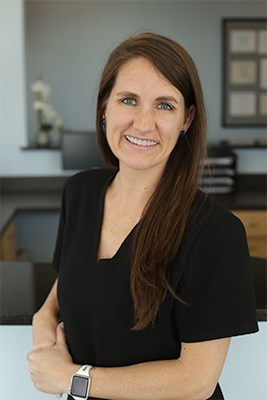 Sharyn is a proud, born and raised, Texan. She attended and graduated Dallas County Dental Society Dental Assisting School in June 2019. After being a stay at home mom, and raising her babies, she decided it was time to follow her passion of helping others. Her close friends involved in the dental community played a role in leading her to go down the dental career path. She has a love and passion for helping others and what better way than the oral health field. Sharyn joined the Texas Dental Surgery team in September 2019. She enjoys working alongside an amazing team of multi-specialty doctors and loves the path she has chosen as a surgical assistant.
Outside the office, her joys include spending time with her husband and four kids whether at a sporting event, gymnastics competition, or traveling. She loves anything to do with the outdoors, and grabbing dinner with close friends.
Sam - Surgical RDA
Sam was born and raised in Dallas and is a proud Texan. She graduated from Dental Assisting School in 2017 and has been in the Oral Surgery field since then. "My love for the dental field has grown from the time I first began and helping patients is my passion." She is currently attending school and plans to become a Dental Hygienist to help patients with their dental health even more.
When not working she loves to spend time with family and two dogs, Ollie and Pepper. "Trying new places and exploring new areas around Texas are things I love to do on the weekends."