All-On-4 – Prosper, TX
Replace Your Teeth and Get Your Smile Too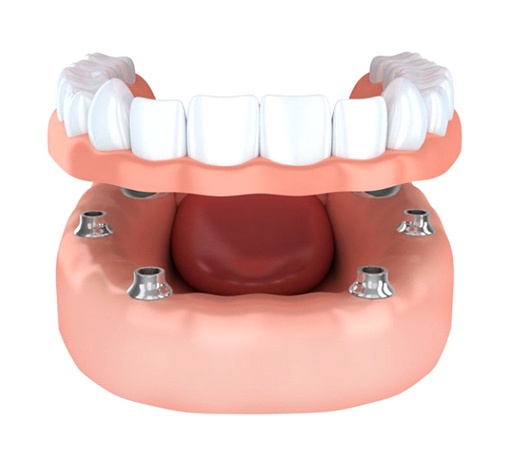 Extensive tooth loss affects tens of millions of Americans every day. While dentures can work to restore your smile and make chewing food easier, they certainly are not without their drawbacks. Not only do they slip and slide out of place with regular use, but they have to be repaired and eventually replaced quite often, resulting in higher costs overall. While implant-retained dentures can change that, they leave you without your smile as the implants heal. With All-on-4 treatment, you can keep your smile and use it too! Contact the dentists at Texas Dental Surgery today to get started or learn more!
How Do All-On-4 Implants Work?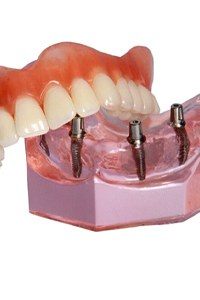 While other methods for replacing teeth involve only replacing the visible portion of teeth or allowing implants to heal fully before restoring them, All-on-4 truly gives you the best of both worlds. To replace an entire arch of teeth at once, whether it's the top or bottom arch, our dentists can place four implants strategically throughout the mouth so that they fully maximize the amount of bone tissue inside your jaw. This allows us to easily restore an entire arch at a time and establishes a foundation strong enough to hold a permanent restoration.
Am I A Candidate For All-On-4 Implants?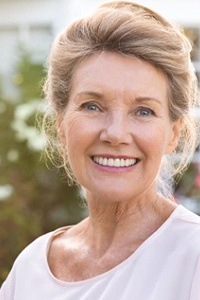 Just like any dental implant treatment, it is incredibly important that you have good oral health. This means no decay or gum disease is present an that any that is present is treated beforehand. It also means having enough bone tissue for implants to adhere to, giving it a solid foundation for the restoration to stay in place for the long-term. If you are missing all the teeth in your arch, you're likely a good candidate for All-on-4 implant treatment.
What Are the Benefits of All-On-4 Implants?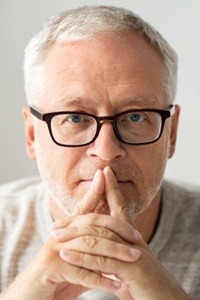 The most obvious benefit to choosing All-on-4 implant treatment is having the ability to restore your smile the same day as your surgery. Our expert dentists can perform the entire treatment in-house, which means you won't have to travel to different locations just to have the treatment completed. Not only will you be able to reap the benefits that come with dental implants, but you can expect a truly long-term solution for your tooth loss that more traditional forms of treatment cannot address.
All-On-4 VS Traditional Dental Implants
Traditional dental implants do restore the roots of teeth much like All-on-4 treatment does, however, you need to wait several months before any permanent restorations can be placed. Additionally, if you choose to replace teeth via implant-retained options, it will likely require more than four implants to replace your entire arch. In some cases, it can take as many as six or more. With that said, All-on-4 treatment will be more expensive overall since more implants are being placed and a more complex restoration is being used.