Bone Grafting – Prosper, TX
Regenerate and Restore Your Bone Tissue
If you're considering dental implants to replace teeth, your dentist or one of our highly-trained oral surgeons might have told you that bone grafting treatment needs to be performed before the implants can be safely placed. If you are unfamiliar with this treatment, why it's needed, or what to expect, you'll want to keep reading. When performed by an experienced professional, your jaw can have the structure and volume it needs to hold a tooth replacement reliably for many years to come. To learn more or schedule a consultation with our team, give us a call!
What is Bone Grafting?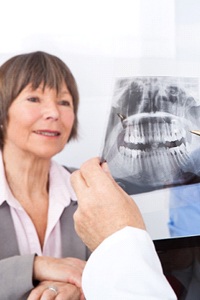 Bone grafting is a type of surgical procedure that involves placement of healthy bone tissue into another area of the body where it's needed. It can be performed on any bone in the body, but oral surgeons can easily perform it on the jawbone as well. The donated bone material utilized to expand your current bone tissue can come from other areas of the body (such as the hip) or from a donated cadaver/lab-created material.
Why Do I Need Bone Grafting?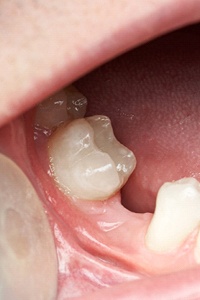 When a tooth is lost, the bone tissue inside the jaw can begin to deteriorate. In fact, it's one of the reasons why dentists and oral surgeons alike recommend dental implant treatment immediately following an extraction to minimize bone loss after the tooth is removed. However, if the tooth goes missing for too long, the bone inside the socket can resorb back into the body and travel to areas where it's actually more useful. Once our oral surgeons place the donated bone into your socket and give it time to heal, it will become strong enough to hold a tooth replacement with confidence.
How Bone Grafting Treatment Work?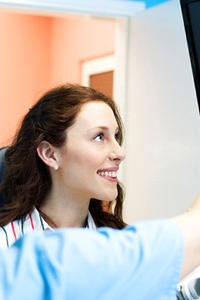 Prior to treatment, you'll receive proper anesthesia to ensure no sensation is felt during your surgery. We'll also perform detailed X-rays and 3D scans of your mouth and jaw to create a surgical plan of your bone graft. Our doctors will closely monitor your vital signs during surgery to ensure a smooth and predictable treatment. After creating a small incision in the skin and muscle to reach the bone, we'll take the small portion of bone needed to kickstart the grafting process, then insert it in between the two pieces of bone that need to connect together. Finally, we'll close the skin and muscle tissue with sutures, then discuss your aftercare instructions to ensure proper healing of the area.