Gum Grafting
•

Prosper, TX
A Trusted Solution
for Gum Tissue Recession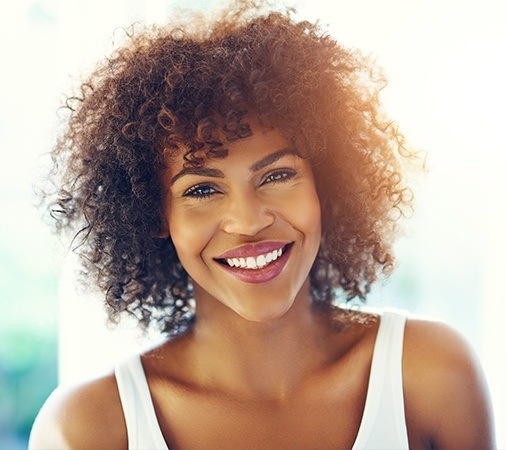 Gum recession, in which the soft tissues of the mouth literally pull away from the teeth, is one of the most common symptoms of periodontal (gum) disease. This cannot only negatively affect the look of the smile, but it can also expose the sensitive enamel located around the roots of the teeth. This can dramatically increase a patient's chances of developing decay, cavities, and even lead to tooth loss if left untreated. Fortunately, Texas Dental Surgery can solve this problem and prevent all of these mishaps with one reliable procedure: a gum graft.
Why Choose Texas Dental Surgery for Gum Grafting?
Specialty Dental Office Led by a Certified Periodontist & Oral Surgeon
Locally-Owned & Operated
Stress-Free Care Thanks to Sedation Dentistry
What is Gum Grafting?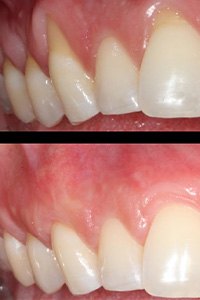 Gum grafting is a procedure designed to cover up exposed roots where the gum line has excessively receded. In most cases, the gum tissue is removed from your palate to cover the roots. It's also possible to use donated tissue in some situations. The procedure can usually be completed in one appointment, and thanks to our use of local anesthetic as well as sedation, most patients find it very easy to stay relaxed during the procedure. Plus, healing can be significantly sped up using platelet-rich plasma.
Benefits of Gum Grafting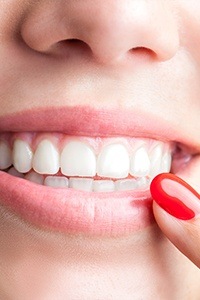 Exposed tooth roots can lead to quicker decay, but a gum graft performed by a certified periodontist like Dr. Stephen Walker will prevent this from happening. This treatment can also go a long way in protecting a patient from experiencing tooth loss. From an aesthetic standpoint, this procedure will help even out your gum line, giving you a better looking and more confident smile. Gum grafts have also been shown to drastically reduce excessive dental sensitivity to hot and cold temperatures. Better yet, all of these benefits are usually experience immediately after treatment.
Recovering After Gum Grafting Surgery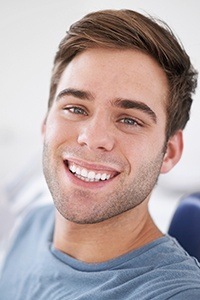 The recovery period depends a lot on the amount of pressure you apply after the surgery is completed. The operated area will be very sensitive and will require you to be more careful when eating and drinking. Full healing of the tissue can take anywhere from 4 to 8 weeks depending on the amount of tissue used in the graft. Dr. Walker will ensure that you are well informed of the best methods to follow in order to have a faster healing process. He can also place platelet-rich plasma on the treatment area to expedite healing as well as reduce any post-procedure discomfort and swelling.