Wisdom Tooth Extractions
•

Prosper, TX
Stress-Free Wisdom
Tooth Removals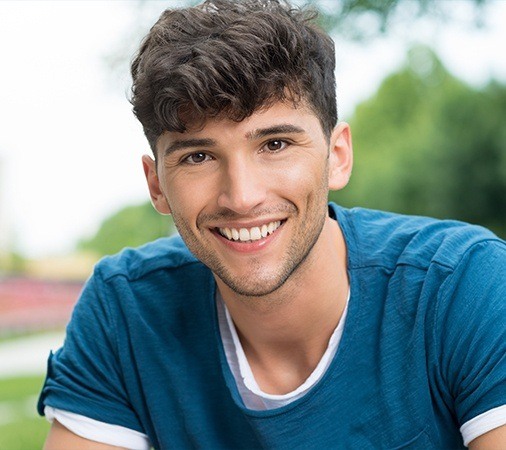 Some people will never have to remove their wisdom teeth even though the growth patterns can be somewhat irregular. However, patients who do need their wisdom teeth removed but ignore the procedure for any period of time run the risk of developing several health complications. It is common for the wisdom teeth to negatively impact the adjoining teeth and cause various other conditions such as infections and even tumors, not to mention the impact they can have on someone's overall health. Fortunately, patients in Prosper and beyond can get top-of-the-line wisdom tooth extractions right here at Texas Dental Surgery
Why Choose Texas Dental Surgery for Wisdom Tooth Extractions?
Led by a Certified Periodontist & Oral Surgeon
Locally-Owned Specialty Dental Office That Treats Patients Like Family
State-of-the-Art Equipment & Multiple Sedation Options
What Are Wisdom Teeth?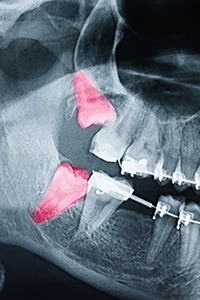 The wisdom teeth are an extra set of molars that our caveman ancestors needed to chew the rough roots and meats that made up most of their diet. Back then, by the time a person reached their late teens or early twenties, the first molars would have normally been worn out or broken, which the wisdom teeth would replace. Over time, however, as food has become easier to eat, people's teeth were able to last much longer, and the human jaw actually shrunk. As a result, most people simply don't have enough room in their mouth for their wisdom teeth, which is why they are so often removed.
Impacted Wisdom Teeth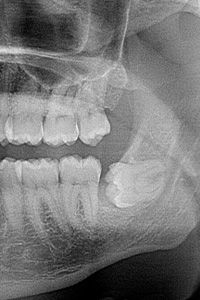 It's relatively common for the wisdom teeth to become stuck while trying to come in, or impacted. In addition to causing pain towards the back of the jaw, impacted wisdom teeth can also create a flap in the gum line that easily traps plaque and food particles, dramatically increasing a person's risk for developing cavities. They often require a surgical extraction in order to be removed, and thankfully, our team has performed this kind of procedure countless times before.
Wisdom Tooth Removal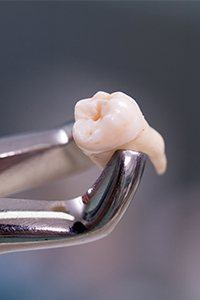 In almost all cases, wisdom teeth are completely formed at 18 years of age. It is therefore recommended that the removal take place anywhere between the ages of 15 to 18. But, not all cases are the same, and through further analysis, the right time would be determined on a patient to patient basis. Often, a general or family dentist will be the first to discover an issue with the wisdom teeth - typically through X-rays during routine dental checkups. During the extraction, a patient will be numbed with local anesthetic, and then their doctor will remove any gum or bone tissue that is still encapsulating the tooth before removing the tooth itself. The treatment site would then be closed using self-dissolving stitches.
Wisdom Teeth Extraction Aftercare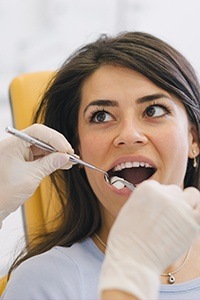 After you've gone through your wisdom tooth removal at Texas Dental Surgery, a brief recovery process will follow. You may experience a certain level of pain and swelling in your jaw and face. This is completely normal and will subside after a few days. Generally, the recovery time is approximately three to four days, but it can sometimes take up to a week. We will prescribe the appropriate anti-inflammatories to help manage any pain, and we also recommend icing the affected area to help reduce swelling. You will receive a thorough recovery plan before your wisdom tooth removal takes place.