TMJ Therapy – Prosper, TX
Eliminating Jaw Pain with Quality Treatment
Does it hurt to move or open your mouth? Jaw pain can affect your everyday life, making it hard to eat, speak, and even yawn. This serious problem may be TMJ disorder, a common issue that effects the mobility of the jaw. Thankfully, at Texas Dental Surgery, we have the technology, training, and experience to relieve your pain and improve your quality of life. Keep reading to learn how this is possible!
What is TMJ Disorder?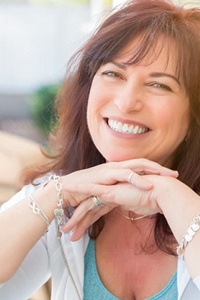 TMJ, also called TMD, is the name that represents tiny joints that connect the jawbone to the skull (temporomandibular joints). This controls the way you chew, yawn, speak, and other day-to-day activities. TMJ disorder occurs when you experience pain in this area, which can result from injury, overuse, misaligned bight, and most commonly, nighttime teeth grinding. When the TMJ is strained or injured, it can be hard to move the jaw.
What Causes TMJ Disorder?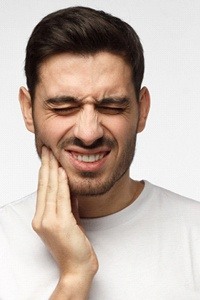 Because the jaw joints are connected to various areas of the head and neck, there can be many causes. However, these are some of the most common:
Chronic nighttime grinding or clenching
An injury to the head, neck, or jaw
Stress
Arthritis
Poor posture
Underbite, overbite, or crossbite
Signs and Symptoms of TMJ Disorder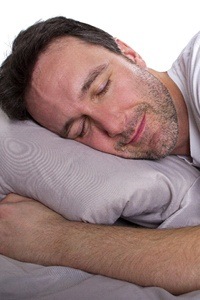 As experienced oral surgeons, we can recognize the common warning signs of TMJ disorder, including:
Inability to fully extend the jaw
Jaw pain
Pain when opening the mouth
Earaches or mild hearing loss
Frequent neck or back pain
Chronic headaches
Grinding or popping when moving the jaw
TMJ Therapy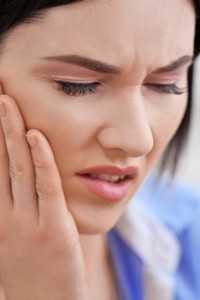 Because each patient's jaw is different, no two of our TMJ treatments are the same. We can create a personalized TMJ mouthguard to position the jaw in a way that allows the muscles and joints to work together properly. This is worn during sleep, and it can also protect your teeth from nighttime grinding, which is one of the most common causes of TMJ disorder. You can also conduct daily joint stretches and exercises to improve the range and motion of your jaw. In more severe cases, we may recommend surgical intervention. In these cases, we can provide you with the surgery you need at the same convenient location for quality and consistent care.
Have you been experiencing jaw pain? Does it sound like you could benefit from TMJ treatment? Contact our office today to restore your health and improve your day-to-day life.