Nitrous Oxide Sedation – Prosper, TX
Relieving Stress and Anxiety the Safe Way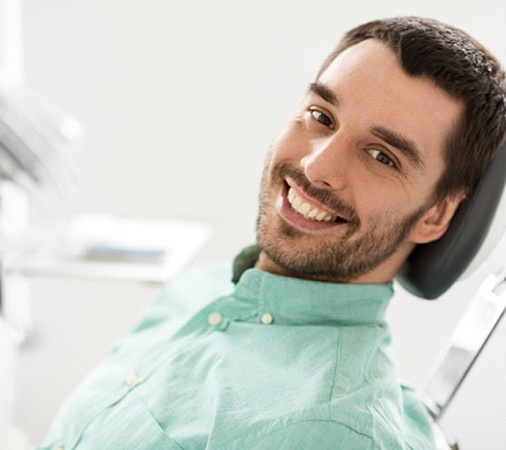 Do you feel anxious when preparing for an upcoming dental procedure? Don't let your fear get the best of you. Most importantly, don't let your dental anxiety keep you from getting the care you need to maintain optimal oral health. Okay, but what can you do? At Texas Dental Surgery, we want all our patients to feel comfortable and at ease, which is why we offer nitrous oxide sedation. This safe and effective solution makes it possible for our team to provide the treatment or procedure you need while ensuring you remain completely calm and relaxed during your visit. To find out if you are eligible for this common sedation technique, contact us today.
Why Choose Texas Dental Surgery for Nitrous Oxide Sedation?
A safe and effective solution to relieve dental anxiety
Trained and skilled professional administering the sedation
Achieve a comfortable and relaxing experience that is free of pain and fear
What is Nitrous Oxide?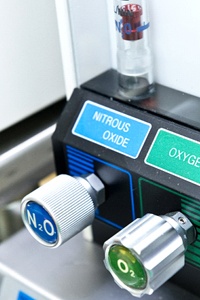 Nitrous oxide, also known as laughing gas, is administered to patients who experience mild dental anxiety or who are preparing for a minor treatment or procedure. The odorless gas works within minutes to help you relax while remaining conscious and able to respond to any commands given by our dental team.
How Does It Work?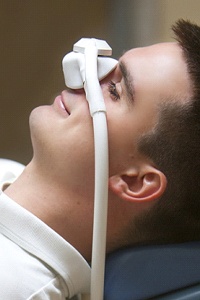 The process of receiving nitrous oxide sedation is quite simple. When you arrive, one of our doctors will provide you with a nasal mask that you will wear throughout your visit. Once the gas is turned on, you will quickly begin to feel calmer and as if you are floating. After a few minutes of allowing the sedation to take effect, our team will begin the treatment or procedure.
What makes nitrous oxide such a popular and common method of sedation is that it offers no lasting drowsiness and wears off quickly after it has been turned off. There's also no need for an escort to and from your appointment.
How to Prepare for Sedation?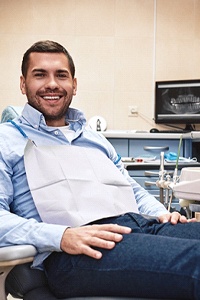 Before your appointment where you will be receiving nitrous oxide, it is suggested that you refrain from eating at least two hours before your procedure. The reason for this is that should you have a full stomach, you might experience nausea afterward.
It is also important that you inform us of any respiratory issues you may be experiencing, as this can make it more difficult to breathe through your nose, thus, limiting the effectiveness of sedation.
The last thing you should remember to do is discuss your medication list and previous medical history with our dental team, as this will give us better insight into whether you should receive sedation or not.
Who Is A Good Candidate for Nitrous Oxide?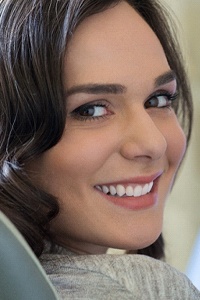 If you have any of the following, you are likely an ideal candidate for nitrous oxide sedation:
A mild form of dental anxiety
A fear of needles
Difficulty being able to control your movement or sit still
Past dental experiences that proved traumatic
Tooth sensitivity
Difficulty with numbing agents
However, just because you qualify based on the reasons listed above, if you are experiencing any of the following, we may suggest holding off or providing an alternative treatment method that does not require sedation:
If you are pregnant
If you are currently battling sinus congestion
If you take certain medications
If you have respiratory disease
What to Expect Afterward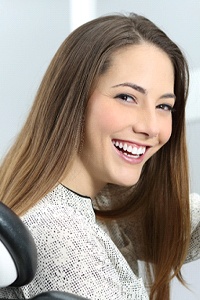 One of the great benefits of nitrous oxide is that the effects do not linger for a long period of time. Instead, they wear off quite quickly. After the gas is turned off, you will need to continue receiving oxygen for at least five minutes to ensure you do not develop a headache. Also, try to avoid eating anything heavy for at least three hours after your procedure.
You should be free to go about your daily responsibilities after you are cleared by one of our team members.